Innocent Ujah Idibia(born inJos, Plateau State, Nigeria), better known by his stage name 2face Idibia, or 2Baba, is a Nigerian singer-songwriter, record producer and entrepreneur. In 1996, he adopted the stage name "2Face" (Tuface). He cited the reason as "trying to demarcate his personal life with his business life.
He officially discontinued the use of the name Tuface and selected 2baba or Tu-baba as his stage name.  He is one of the most decorated and successful Afro pop artists in Africa. He is also one of the most bankable artists in Africa.
2baba (2Face) has received one MTV Europe Music Award, one World Music Award, five Headies Awards (Hip-hop award), four Channel O Music Video Awards and one BET award for his musical work, four MTV Africa Music Awards, one MOBO award, one KORA award, and numerous additional nominations.
He has established an NGO called 2Face Foundation.  Whose motto is "service to humanity".
Innocent Idibia was born in Jos, Nigeria. He is from the Idoma ethnic group in the southern part of Benue State, in central Nigeria. He attended Saint Gabriela's Secondary School in Makurdi, Benue State. He enrolled at Institute of Management & Technology, Enugu (IMT), where he did his preliminary National Diploma course in business administration and management. While attending IMT, he performed at school organised shows and parties, as well as other regional schools such as the University of Nigeria and Enugu State University of Science & Technology. He eventually dropped out to pursue his music career. While attending IMT, 2face Idibia started composing and singing jingles at the GB Fan Club at Enugu State Broadcasting Services (ESBS) in 1996 and continued to pursue his carrier in music.
In 2009, 2Face was appointed as ambassador by National Agency for Food and Drug Administration and Control. He released a song "Man Unkind" to raise awareness on the menace of fake and sub-standard food and drug products in Nigeria. In 2009, he was presented with the prestigious International Youth Ambassador for Peace Summit and the Nigeria Youth Merit Award by the National Youth Council of Nigeria in recognition of his contributions to youth development in Nigeria. Tu Face is presently one of the Judges in The Voice Nigeria. He was appointed INEC Ambassador in 2015.
Ime Bishop Umoh, Akwa-Ibom born Comic actor. He is from Nsit-Ibom Local Government Area in Akwa Ibom state. He studied Philosophy in University Of Uyo. Ime Bishop started acting in his childhood , he acted lead roles as a child in his church's drama group.
He has featured in over 100 movies. The movie that brought him to limelight was an indigenous movie called 'Uyai.' It was produced by Emem Isong in 2007 and released in 2008.
Imeh Bishop Umoh was awarded Best Supporting Actor (Udeme Mmi) in Nollywood Movies Awards 2013. He was nominated as Best Actor In A Comedy in AMVCA 2016. 
Marriage
He got married to Idara Saviour on October 17, 2013, at the Insight Bible Church, Uyo. They have a beautiful daughter together and he was appointed INEC Ambassador in 2015.
Michael Godson Ifeanyichukwu, better known as Mike Godson(born October 10, 1985) is a popular Nigerian actor. He was born in Kano State, Nigeria but hails from Imo State
Godson studied at the University of Jos, Plateau State, where he got a B.Sc. in Theatre and Communication Arts
Mike Godson began acting in 2001. He is one of the best-known actors in Nollywood, and has appeared in over 100 films. He has starred with with leading Nollywood actors and actresses including, Pete Edochie, Clem Ohameze, Kenneth Okonkwo, Van Vicker and John Dumelo. He was appointed INEC Ambassador in 2015.
Gbenro Emmanuel Ajibade was born in Maiduguri, Borno State. He is the fourth child born into a family of six children.
He attended Makurdi International School and later Mount Saint Gabriels Secondary School. He then completed his education by graduating from Benue State University with a degree in Biology.
He is a leading character in the popular soap operaTinsel and has acted in Gbomo Gbomo Express and The Wages.
Ajibade won Most Outstanding Actor/Model of the Year at the 2011 Nigerian Model Achievers Awards.
He is married to actress Osas Ighodaro, together, they have one daughter, Azariah Tiwatope Osarugue Ajibade and he was appointed INEC Ambassador in 2015.
Ijeoma Sorochi She is a graduate of Bachelor of Art (BA) in English Language, from the University of Abuja, Nigeria.
At age 17, she started working with Children and Young people especially girls within her community to help them build life skills, she was inspired by her experience to create a platform (Teenz Tym) for young people to express themselves on social issues hampering their positive growth to get required help. She founded Teenz Global Foundation during her final year at the University at Age 20 and was appointed INEC Ambassador in 2015.
Ibrahim Addra Mr. Addra is an excellence-driven, focused and result oriented broadcast journalist with over twenty years experience in Radio and television.
An effective communicator and information manager, he is a grade 'A' On Air Personality, reporter, actor, compere, Scriptwriter, translator and a trained online journalist.
He has worked with various stations in Bauchi, Jos, Nasarawa, Kaduna and Abuja. These include prominent roles of news anchor on the network services of Radio Nigeria, FRCN and Nigerian television Authority, NTA.
He anchored Early Edition, Good Morning Nigeria, Late Edition, Nigeria Today and Radio Link etc.
He also had media production stints with BBC World Trust, LEAP/USAID, Compass/USAID in Change Communication and Interactive Radio Instruction Series, IRI.
He served as Director Media and Publicity to the Executive Governor of Nasarawa State between 2009 and 2011.
In the private sector he has worked for Gotel Africa and presently with Channels Television, a leading broadcaster in Nigeria.
Ibrahim Addra holds a higher National Diploma in Mechanical Engineering and BSc Degree in Mass Communication.
An alumnus of the Federal Polytechnic, Bauchi, Nasarawa State University, Keffi and Radio Nigeria Training School, Lagos and Radio Netherland Training Centre, in The Netherlands.
Also an alumnus of the International Visitors Leadership Programme, IVLP of the United State government and Guest of the Custodian of the Two Grand Mosques by the Authority of the Kingdom of Saudi Arabia.
He was nominated Youth ambassador for peace by Universal Peace Federation in 2012 and He was appointed INEC Youth Ambassador in 2015.
He is the CEO of Addra Cultural Foundation, ADCULF a non-profit organisation engaged in youth empowerment and Cultural preservation.
Hails from Doma in Nasarawa State and married with children.
Alex Ibe a.k.a Mr. Kool (Creative Director/ CEO of Great Minds Entertainment) is a Nigeria singer, songwriter, producer; with vast experience in media/creative arts. He has worked as Creative Director/ Consultant in the production of several commercial Ads and social awareness campaigns including Fidelity bank TV Ads, 2006 Coca Cola World Cup, kanu Nwankwo Heart Foundation, Calabar carnival, Rivers State @ 50, You and I with Monalisa TV show; and many more. He was appointed INEC youth Ambassador in 2015.
Ali Nuhu Mohammed Is a Nigerian actor, producer, director, dancer and scriptwriter. Referred to in the media as the "King of Kannywood", having been appeared in hundreds of Hausa Language and English Language films.
Nuhu was born in Maiduguri, Borno, in north eastern Nigeria. His father Nuhu Poloma hailed from Balanga town of Gombe State and his mother Fatima Karderam Digema from Bama village of Borno State. Nuhu grew up and spent the highest number of his years in Kano. He attended Riga Special Primary School, Government Commercial Secondary School and Science Secondary School in Kano State where he obtained Primary and Secondary school certificates respectively. Nuhu is an alumnus of University of Jos where he obtained a degree in Geography. He later attended University of Southern California for a course in film production and cinematic arts.
Ali Nuhu entered the Hausa film industry in 1999 as an actor and has appeared in over 160 Hausa movies and 110 English movies. He participated in a film training programme at the Asian School of Media Studies in Noida, New Delhi, India.
Nuhu is one of the most decorated actors in the Hausa Cinema, and has earned more accolades than any other actor in Kannywood. Nuhu won the Best Upcoming Actor award at the 3rd Africa Movie Academy Awards. He was nominated as the Best Actor in a supporting role at the 9th Africa Movie Academy Awards and won Best Actor in a film at the 2013 Nigeria Entertainment Awards.
Other Recognitions include:
2002 with the movie YANAYI
2003 with the movie SUTURA
2004 with the movie RUHI
Best Actor Hausa THE AFROHOLLYWOOD AWARD in London
STARS in the movie Award 2008
Gideon Okeke Is a Nigerian actor, model and TV Presenter. He came to the public eye in 2006 when he appeared as a contestant on the first edition of Big Brother Nigeria. In 2008, Gideon joined the cast of MNET TV series Tinsel, one of the most popular 'soaps' on TV.
An only child, Gideon grew up in Ajegunle, one of the slums of Lagos, a place he speaks so fondly of. He attended Nnamdi Azikiwe University where he studied Applied Bio-Chemistry. He later enrolled at the Lee Strasberg Institute in New York where he obtained professional training in acting.
After appearing in the first edition of Big Brother Nigeria, Gideon joined the cast of M-NET daytime series Tinsel, as Phillip Ade Williams, the arrogant son of a media mogul. He remains one of the longest serving actors on the show. Gideon has also appeared on the South African TV series Jacobs Cross. In 2014, he played the role of Bernard in the irokotv series Poisoned Bait, directed by BAFTA LA award winning director Leila Djansi. In addition, Gideon was the host of the DSTV game show Money Drop
Gideon landed his first lead role in the Nigerian drama film Relentless in 2010, starring alongside Jimmy Jean-Louis and Nneka Egbuna. His second lead role was in the 2014 crime thriller A Place in the Stars. In the same year, he played the role of Tobena, the love interest of the lead character in the romantic comedy When Love Happens. Other films to his credit include the caper crime comedy Gbomo Gbomo Express and the Ghanaian romantic drama Anniverssary. In 2016 he was cast in the drama thriller 93 Days. Starring alongside Danny Glover, Gideon received an AMVCA nomination for his portrayal of Dr Morris Ibeawuchi, one of the surving doctors of the Nigerian Ebola crisis.
Gideon has appeared on several stage productions including Fractures, an adaptation of Arthur Miller's A View From The Bridge. He also played Fela Kuti in Fela.. Arrest The Music, a musical that celebrates the talent of the Nigerian Afrobeat legend. Gideon is also a cast member of Saro The Musical 2, currently touring London. He was appointed INEC youth Ambassador in 2015.
Helen Paul Is a comedian, singer and actress from Nigeria. She is also a stand-up comedian, known as Tatafo, characterized by a voice range that made her sound like a child.
Helen spent most of her early years with her mother and grandmother, both in Lagos. As a kid, she used to entertain small groups of peers, neighbors and friends within the neighborhood. In many of the interviews she later granted, she would recall that her growing up was not easy, as it was filled with "ups and downs" – raised by two disciplinarians. She is a graduate of Theater Arts of the University of Lagos.
Helen received a bachelor's degree in Theater Arts in 2010 and a Master's degree in 2012, from the same University. She also has certifications from other institutions, including a "Certificate in Media Enterprise" from the School of Media and Communications, Pan-African University, and a "Basic Presentation Certificate" from the Federal Radio Corporation of Nigeria (FRCN). She is currently undergoing her PhD degree in Theater Arts, also in the University of Lagos
She has worked as both a freelance and full-time presenter at several media houses in Nigeria. These include Lagos Television (LTV 8), Continental Broadcasting Service (CBS), and MNet (as a co-presenter on Africa Magic Channel 114's "JARA").
Helen broke out as a naughty comic character in a critically acclaimed radio programme known as "Wetin Dey" on Radio Continental, 102.3FM, Lagos. She is known on the programme as "Tatafo" – a witty kid who addresses and lampoons societal issues in a satirical manner. She also presents programmes on TV Continental.
Helen began working in the entertainment field when she started working at Eko Reelmix Studios, Radio Lagos/Eko FM as a front desk manager whilst doubling as a back-up and voiceover artiste. During this period, she featured on several music projects with artistes and music groups including P-Square, Infinity, Olufunmi, and Yinka Davies. She also recorded radio jingles for a number of companies and well known brand names.
As an entrepreneur, Helen opened a bridal and fabric boutique in Lagos in 2012 and has since proceeded to open three other outlets of the Boutique in different parts of Lagos. In 2014, she opened a film and theater academy, named "Helen Paul Theater and Film Academy". The Academy is equipped with the latest facilities in the world of technology. It consists of a dance studio, a makeup studio, a recording studio, a rehearsal studio, a photo studio, a mainly digital library, an editing studio, and a hostel for students who enroll for courses in the Academy. The academy is a multi-million naira project and Helen would later state, that the opening of the Academy is a dream come true, "having nurtured the ambition from childhood". She further explained that the initiative is geared towards contributing her own quota to the development of the entertainment sector, and education in general.
She was also appointed as an ambassador for the Independent National Electoral Commission (INEC), just before the General Elections in Nigeria.
Awards and recognitions
2012 African Film Awards (Afro-Hollywood, UK) • Comedienne of the Year
2012 Exquisite Lady of the Year Award (Exquisite Magazine) • Female TV Presenter of the Year
2014 Exquisite Lady of the Year Award (Nominated) • TV Presenter of the Year (Jare, Africa Magic)
2014 Nigerian Broadcasters Merit Awards (NBMA) • Outstanding TV presenter (Female) (Entertainment/Talk Show)
2012 National Institute for Cultural Orientation • Merit Award in Recognition of Support for Children's Initiative
2009 Exquisite Lady of the Year Award (Exquisite Magazine) • Female Comedian of the Year
2012 Effizie Style and Effects Awards (Effizzie Magazine) • Comedienne of the Year
2012 Sacramento Productions • Children's Entertainer of the Year
2012 Doyen – Naija Growing Green Media Dinner Award • Recognition Award as Advocate/Ambassador of Peace and Unity for a Better and Greener Nigeria
2011 Rotaract Club Award • Outstanding Female Comedian of the Year
2011 City People Entertainment Magazine Award • Female Comedian of the Year
Adam A. Zango (born Adamu Abdullahi; October 11) is a Nigerian actor, singer and songwriter.
Born in Kaduna State, northern Nigeria, Zango started his career as a music composer, and later became a singer. He has numerous hits under his beat. He started his acting profession as a low level actor, but in a short while won recognition as an international icon by winning the Africa Movie Award in London, UK.
While many celebrities in the Kannywood industry struggle to create an impact in the film industry, Adam Zango popularly called 'Usher' has in a short time established himself as one of the best-known actors and great talent in kannywood while maintaining a conspicuous presence as a renowned musician. He was appointed INEC youth Ambassador in 2015.
Adam Zango Awards
Best Film for Gwaska – 2015
Kannywood Best Actor – 2012
Africa Movie Best Actor – 2014
City People Magazine Best Popular Actor – 2015
Akintayo John Faniran Born in Oyo town, Nigeria, Akintayo John Faniran is a model who represented Nigeria in the ninth season of the Big Brother Africa (BBA) reality television series. Tayo Faniran became the second Nigerian housemate at the Big Brother Africa (BBA) "Hotshots", the first Nigerian was Lilian Afegbai.
Tayo is 1.93m tall model with a Higher National Diploma in Maritime Studies, he works as a model in South Africa's first international model agency, Boss Models. He was appointed INEC youth Ambassador in 2015.
Seun Okinbaloye Broadcast Journalist with Channels Television Nigeria.
Yakubu Mohammed is an award winning Nigerian Actor and film producer. He was born in Bauchi State and raised in Jos, Plateau State. He studied Mass Communication at the University of Jos and was later enrolled at Bayero University, Kano. He is a brand ambassador for several reputable companies and is reported to be the highest paid Hausa actor. Yakubu is the co-founder of a movie production company, 2ffect Empire. He produced the film titled "Jankunne" for Family Health International which was funded by the USAID. The movie earned a mention in the famous Wall Street Journal. He also starred in some of the biggest films in the continent including 'Sons of the Caliphate' and 'Lion Heart', both of which raised his profile. Yakubu is definitely a name to be reckoned with in the entertainment industry. He was unveiled as an INEC Youth Ambassador on 15th December, 2018.
Emmanuel Ikubese is an award-winning Actor who began his acting career in 2010, playing the lead role of "Femi" in MTV Shuga. He has since featured in several major roles in major films including FIFTY, MY FLATMATES, LAGOS LANDING, etc. He also produced a short film titled "Blackout" and produced and directed a Pan-African edu-tainment tv series titled "Kyddala". He has represented several leading brands as an ambassador. Emmanuel has hosted several high-profile events including the African Fashion Show Nigeria, Elite Model Look Nigeria, among others. He has also been a panellist on several prestigious Beauty Pageant's in Nigeria including Most Beautiful Girl Nigeria, Miss Charismatic Nigeria, Miss Integrity International and Most Beautiful Girl in Lagos.
In 2014, he emerged as Mr Nigeria and went on to become the first Mr. World Africa at the International Mr World competition held in the United Kingdom in the same year. Apart from being an Actor, he is also a TV Host and Motivational Speaker, who is passionate about positively influencing young people.
He is frequently invited to speak at events nationally and internationally such as the "Get up and Speak Out" youth camp (Uganda, 2017), "Discovery for Youth" (Uganda, 2017), "Groom the Boys" event (Lagos, 2017), Career Day (University of Lagos, 2016) etc.
He founded 'The Emmanuel Ikubese Foundation' which was birthed from his undying passion for making a change in Africa using the media. The foundation launched 'Project RAW' (Respect A Woman); an initiative that advocates against "Gender based violence". The campaign has been taken to various schools across Nigeria, using media outfits and personalities to influence and shed more light on the issue. The foundation puts together an annual charity ball that brings together people from all walks of life who share a common interest in fighting against gender based violence. He also launched a campaign in 2015 called 'Vote with Thumbs Not Blood' aimed at encouraging peaceful elections in Nigeria.
Emmanuel Ikubese is a graduate of International Relations from USIU Nairobi, Kenya. He has received several awards for his humanitarian activities including the United Nation Millennium Development Goals Ambassador (MDG's) and Peace Ambassador Award in 2015.
He is truly passionate about national and global positive change and impact. He was unveiled as an INEC Youth Ambassador on 15th December, 2018.
Stanley Chibuna also known by his stage name "Funny Bone" is a Nigerian Stand-up comedian, master of ceremony, model, actor and a television host. He hails from Anambra State and was born on 28th October, 1985 in Kaduna state where he completed both his primary and secondary school education. He studied Theatre Arts at the University of Jos.
Funny Bone started his career as a dancer after which he developed into music and acting then finally settled for comedy. He rose to fame after he performed at the "Night of a Thousand Laughs" comedy show hosted by Opa Williams in several parts of Nigeria. He has performed in various comedy shows both home and abroad. He was unveiled as an INEC Youth Ambassador on 15th December, 2018.
Stanley Chibuna also known by his stage name "Funny Bone" is a Nigerian Stand-up comedian, master of ceremony, model, actor and a television host. He hails from Anambra State and was born on 28th October, 1985 in Kaduna state where he completed both his primary and secondary school education. He studied Theatre Arts at the University of Jos.
Funny Bone started his career as a dancer after which he developed into music and acting then finally settled for comedy. He rose to fame after he performed at the "Night of a Thousand Laughs" comedy show hosted by Opa Williams in several parts of Nigeria. He has performed in various comedy shows both home and abroad. He was unveiled as an INEC Youth Ambassador on 15th December, 2018.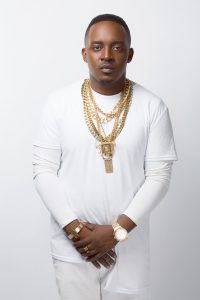 Jude Abaga better known by his stage name "M.I", an acronym for Mr. Incredible. Born 4th October, 1980 is a Nigerian Hip Hop Artiste, lyricist, producer, songwriter, instrumentalist and the Chief Executive Officer (CEO) of a record label. He is also often referred to as the "Chairman" and "Africa's Number 1 Rapper" by virtue of his hit songs and impressive track record in the music industry. M.I has won numerous awards including the MTV Africa Music Awards 2009, and was nominated at the BET 2010 Awards in the Best International Act Category. He is currently signed to Chocolate City record label where he oversees the music giant as the CEO. He is also the founder of progressive music label 'Loopy Music'.
M.I is one of the most popular celebrities in the country and has a social media cult-like following of nearly 3,000,000 people; Instagram: 1.2 Million Followers, Twitter: 1.13 Million followers, Facebook: 639,000 followers. He was also appointed by the United Nations to serve as an ambassador against the smuggling of migrants'. He is also graduate of Oxford University, under the prestigious Archbishop Desmond Tutu Leadership as a Tutu fellow. He was unveiled as an INEC Youth Ambassador on 15th December, 2018.
Yinka Ayefele is a Nigerian music producer and gospel singer. He hails from Ipoti, a city in Ekiti State. He attended Our Saviours Anglican Primary School in Ipoti-Ekiti for his primary, his secondary education was also in Ekiti State before he later proceeded to Ondo State College of Arts and Science in Ikare Akoko, Ondo State where he read Political Science. He later got an honorary doctorate degree in Music from Irish International University, Kuala Lumpur, Malaysia.
Ayefele worked briefly as journalist and broadcaster at the Federal Radio Corporation of Nigeria, Ibadan, where he also produced jingles and musical works on radio. He began his music career in 1997 after he was involved in an automobile accident which damaged his spinal cord and confined him to a wheelchair. While in the hospital after spending about 9 months, his friend, Kola Olawuyi visited and advised him to put some songs together. This suggestion resulted in the release of his debut album titled, "Bitter Experience" in 1998 which brought him into limelight. The release of the album was followed by the release of "Sweet Experience".  He has produces more than 20 albums and is a very much sought after musician for live performance. He was unveiled as an INEC Youth Ambassador on 15th December, 2018.
Gimba Umar is a distinguished Broadcast Journalist with over 15 years experience in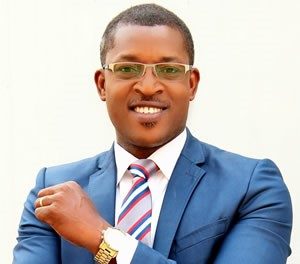 the media industry. Born in 1974, he is a graduate of the Prestigious Ahmadu Bello University Zaria with Major in Geography. He started his career with Channels TV Lagos in May 2003 after which he joined other media outfits to boost presentation skills for new start-up TV stations in the industry. He has since returned to Channels Television. One of the best in the industry, Gimba has a knack for flawless News / Programme Presentation and News Gathering / Reporting. Gimba is a recipient of the Prestigious Nigerian Media Merit Award (NMMA) and other International Awards to his credit. A core professional indeed. An Anchor of Channels TV flagship News @10, Gimba also Presents and Co produces one of the latest programme "State of The Nation", a political / Current affairs programme on Channels TV bringing the thoughts of National Leaders and the governed in one place. He has also gained a wealth of experience in the media /advertising arms of the industry. Currently a Senior News Anchor with Channels TV on its DSTV, UK, and Terrestrial platforms, Gimba remains active with pushing brand identity for Channels TV and carrying on the company philosophy. He was unveiled as an INEC Youth Ambassador on 15th December, 2018.
Korede Bello (born 29 February 1996) is a Nigerian singer and songwriter currently signed to Mavin Records. He is best known for his hit single "Godwin", a semi-gospel and pop song which topped many music charts in Nigeria. Korede was born in Lagos State, Nigeria, where he completed his primary and secondary school education. He studied Mass Communication at the Nigerian Institute of Journalism and holds a National Diploma certificate. Korede Bello is an Associate Member of the Institute of Information Management. He started performing at the age of 7 and went by the stage name African Prince. While in primary school, he wrote his first song after forming a music group with a friend. He started music professionally by recording songs in the studio while in secondary school and eventually released his first single "Forever". After the release of his first single which received relatively positive reviews, he was introduced to Don Jazzy by his manager Casmir Uwaegbute after which they recorded some songs together which got Don Jazzy impressed. On 28 February 2014, he got signed to Mavin Records under which he has recorded popular songs like "Mungo Park", "African Princess" and "Godwin". He was unveiled as an INEC Youth Ambassador on 15th December, 2018.
Munirat Antoinette Lecky better known as "Anto" is a former housemate and semi-finalist of the BBNaija reality show. She was born 28 years ago in Carrboro, North Carolina, USA. She lived in Pembroke Pines, Florida before relocating to Lagos, Nigeria. Anto holds two Masters Degrees in Business Administration and Sports Business Management, a feat she achieved between 2011 and 2013 at the University of Central Florida, U.S.A. Lecky also holds a Bachelor's degree in Sports and Sports Science and Administration, obtained in 2011 from the University of North Carolina at Chapel Hill. Anto has a pretty intimidating C.V. She is currently the director of the basketball division of Africa's leading sports and entertainment company, CBL. She previously worked with the American National Basketball Association. She was unveiled as an INEC Youth Ambassador on 15th December, 2018.
Sani Musa Abdullahi better known as "Sani Danja" is an award winning Actor, Director, and Singer. He was born on 20th April, 1973 in Fagge, Kano State. Sani Danja attended `Yan Sanda Special Primary School before he proceeded to Kano Capital Primary School for the completion of his primary education. He attended Government Junior Secondary School, Kawaji for his Junior Secondary education and Rumfa College for his Senior secondary education. He has an Advanced Diploma in Public Administration from the Federal College of Education (FCE) Kano. Sani Danja ventured into the Hausa movie industry in 1999 with his debut movie "Students" (dalibai), a film he produced and directed alongside his business partner Yakubu Mohammed. He was unveiled as an INEC Youth Ambassador on 15th December, 2018.
Uti Nwachukwu is a Nigerian actor, model, Presenter and On-Air-Personality. He was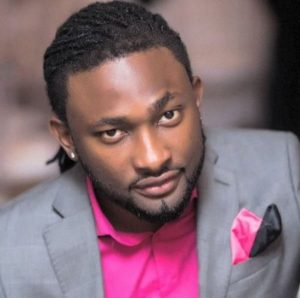 born on 3rd August 1982. He is a native of Ndokwa, in Aboh Kingdom in Ndokwa-East Local Government Area of Delta State Nigeria. Uti is a BSc holder in Computer Science and Education. The one-time banker appeared on the Nigerian reality series "Next Movie Star", finishing as the runner-up. He was Nigeria's representative in Big Brother Africa 3. He subsequently went on to win the Big Brother Africa 5 All Stars.  Uti began his acting career 2011 and has so far featured in several major movies since then. He has hosted TV programmes like "Jara" and "Star the Winner Is". He won the 2012 Golden Icons Academy Movie Awards (GIAMA) "Best New Actor" held in the US. He was unveiled as an INEC Youth Ambassador on 15th December, 2018.